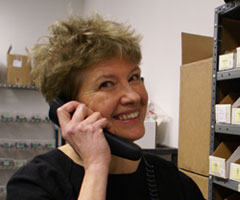 On October 27, 1990 at 3 am owner Kristina Runciman was given a dream in which an idea for a business was presented. Despite having no money, two tiny children and little experience in the gift industry, Kristina proceeded, knowing that dreams like this don't happen very often. The initial paper products sold slowly, allowing her to homeschool her kids and learn as the business grew.
In 1997 Kristina discovered flat glass gems, and wondered how words could be applied to them. Uncovering that secret took two years and thousands of dollars, but a suitable process was discovered. After that, business exploded, there were eight employees in the house, and the kids went to school. On the first day of the new millenium, Lifeforce Glass moved into its own building. In 2006, after suffering through a series of hurricanes, the Runciman family and three employees moved from Florida to Tennessee. The 5,000 sq ft building they bought could not be more perfect. When she's not working, Kristina practices yoga, spoils her dog, Bella, cooks, gardens and learns continuously. She is interested in creating a more spiritual, environmentally-sustainable life. When absolutely necessary, she does housework.
Katie Calhoun was two years old when Lifeforce was born, so she's been involved in every process of the business to some degree her whole life. Recently married, Katie is currently on family leave with the adorable baby Liam.
Tom Runciman came into the business in 2001 when Kristina made him an offer he couldn't refuse. Tom takes care of all of us; he's the one to go to for health, car and financial advice. Tom prints, tracks down overdue accounts and maintains the building. Lifeforce Glass would not exist if it wasn't for Tom. We have been through some very sad and scary times and Tom remains the one we all rely on. Only a very lucky few have ever talked to him on the phone. He does not want his picture on this website.
Wes Cuthrell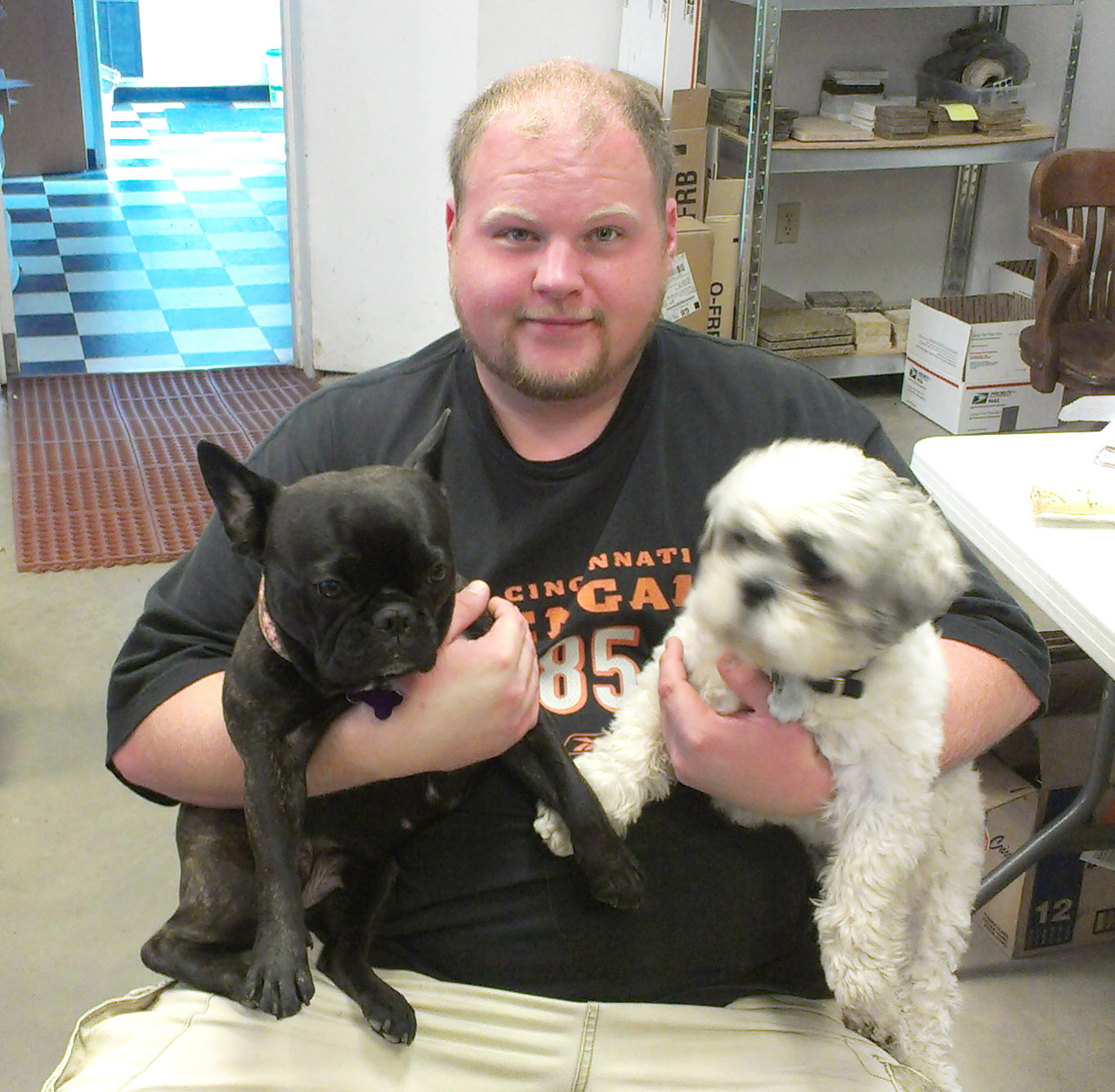 started working with us in June of 2013 and already has mastered pad printing, engraving, shrink wrapping and quality assurance. He's eager and quick to learn and is making himself irreplacable. Possibly his most outstanding quality is that of Dog Whisperer. Our Bella "talks" to him and no one else. He's taught her the few tricks she knows and has provided her with a best friend, Marley. Wes is an avid disc golfer and has the trophies to prove it.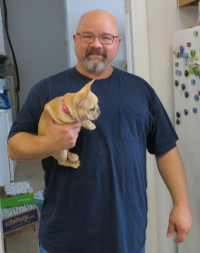 Bryan Kleske joined our team in December of 2015 and has become a master packer and engraver. He also serves as the company storyteller, keeping us awake and lively with the most interesting memories of his life. His busy nature continues outside of work, where he brews his own beer and plays every instrument under the sun.
Jaqueline Kreyenbuhl-Porterfield has been a valued employee at Lifeforce Glass since October 2015 and is one of our few yet talented printers. Due to her focus and ability to lose herself in her tasks, we never experience shortages of freshly printed stones for our numerous orders. In her free time, Jaqueline enjoys connecting with nature through hiking our area's lovely mountains.
Levi York is another veteran printer at Lifeforce Glass, starting his job here all the way back in 2014. His incredible work ethic is proven through his dedication to printing as many glass stones as possible throughout the day, ensuring that we always get orders to our customers as quickly as possible. Levi is also a movie buff, and in his time outside of work, he enjoys giving Wes a run for his money at disc golf.