In our last blog post, I mentioned that we are highlighting our 988 stones throughout the month of May by sharing some customer testimonials.
Our 988 stones have been designed with a powerful purpose: to spread awareness and encourage individuals to seek help when they need it. Many of our customers use these stones to promote mental health awareness in their communities, so we hope that by sharing these stories we will inspire others to do the same.
Today, we're excited to feature a Lifeforce Glass customer who works in a healthcare facility and has been using our stones to support their patients and colleagues.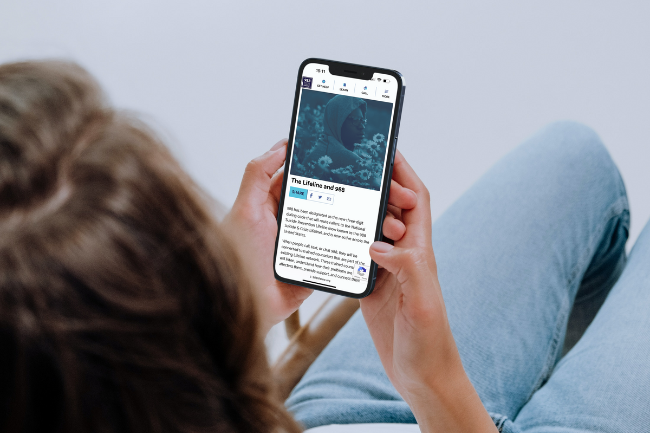 ---
At our outpatient substance use disorder agency, we display the stones at our check-in desk and in our waiting areas for clients to grab at their leisure.
We also offer them to our client groups when we discuss sensitive and heavy topics and encourage them to use the stone not only as a reminder of the 988 resource but also as a way to ground themselves by touching/feeling the stone when they notice their thoughts spiraling out of control.
We provide substance use disorder consultations throughout the hospital for any patient that may need SUD treatment after discharge. We give the stones to patients and/or family members in the ER and in our medical and surgical units.
We aren't able to give the stones to the patients on our psychiatric unit because they are glass and could be a risk for self-harm, however, we do provide the stones to the patients with a history of suicidal ideation/attempts when they are stable and leaving the hospital.
We also put the stones on our Colleague Care Cart which rounds throughout the hospital to all departments throughout each week. Healthcare employees are able to grab them for themselves this way. ?
---
We are incredibly grateful for our customers, and we recognize that without their help, we would not be able to reach as many people as we have. Their efforts have helped us to spread a message of hope and remind those who are struggling that help is available. We are inspired by our customers' willingness to join us in this important cause, and we are grateful for their continued partnership as we work together to make a positive impact on mental health and suicide awareness.
If you're interested in learning more about our 988 stones, please send me an email at lauren@lifeforceglass.com.
Every effort counts and can make a big impact in someone's life, so let's continue to spread awareness and love, one stone at a time.