We are super excited to share that Lifeforce Glass will be participating in the Faire Winter Market, a free virtual trade show event that is taking place from January 23rd - 26th. We know that times have been tough for everyone, and we want to make sure that our retailers have the opportunity to shop our line at the best prices of the season.
The Faire Winter Market is a fantastic opportunity for you to check out our latest designs and stock up on your favorite products. Plus, with the convenience of a virtual trade show, you can shop from the comfort of your own home without having to worry about the hassle and expense of travel. You just need an account with Faire and you're good to go! Whether you're a small boutique owner or a large department store, we believe that our products will be a great addition to your inventory and we're confident that you'll find something you love.
---
About Faire Wholesale
Faire is an online wholesale marketplace that connects retailers with brands from around the world. Retailers can discover new products, place orders, and manage their inventory all in one place. Faire also offers features such as net 60 terms, free returns, and a referral program.
---
Its Super Easy to Create a Faire Account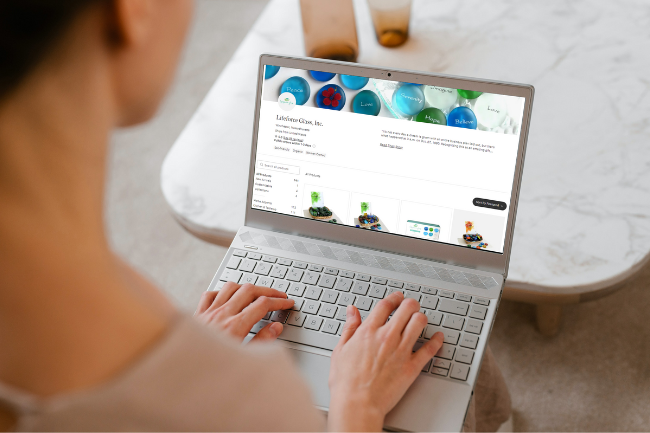 The process for signing up for a Faire account is simple. By using our direct link, you can quickly and easily create your account without any hassle. Not only is it a simple process, but using our direct link also helps us remove high commission fees that would otherwise be avoided if you were to order directly with us. So, if you are ready to take the next step and sign up for a Faire account, we would be so grateful if you could use our direct link to make it happen.
Benefits of signing up using our link:
✨Easy order and reordering
✨$100 off your first order with us
✨Net 60 payment terms
✨Free shipping for 1 year
---
So, mark your calendars and make sure to shop our line at the Faire Winter Market. If you have any questions or need any help, feel free to reach out to us. Our team is always happy to help.