We're thrilled to announce that we're taking part in the upcoming New England Made Show, scheduled to take place on September 12-13, 2023 in Boxborough, MA.
This will be a great opportunity to meet some of the faces behind Lifeforce Glass on a more personal level. We're not just a company – we're a team of passionate individuals who pour our hearts into everything we do, and this event gives us the chance to connect with you in a way that's not always possible through a screen or a storefront.
You will find us at booth 300 on the day, so be sure to pop by to avail of our exclusive show discounts.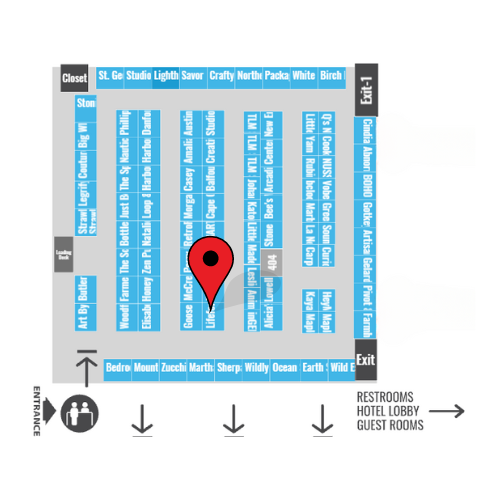 About the show
The New England Made Giftware & Specialty Food Shows feature manufacturers of unique, quality New England made products. These juried wholesale shows include home décor, pottery, apparel, accessories, jewelry, toys & games, candles, books, cards & prints, glassware, bath & body products, furniture, spices, candy, sauces, gourmet mixes, baked goods and other specialty food items. Each year the shows attract thousands of national and international buyers who expect the highest quality New England made products.
Find out more about the show here.
Whether you're an avid supporter of local artisans or simply looking for unique products, the New England Made Show promises to be an event that brings together the best of New England's creative spirit. We can't wait to see you there!