We know that our customers are always looking for the most efficient and cost-effective ways to order products, so we wanted to give you a quick heads up on where you can find us when it comes to wholesale platforms.
First off, it goes without saying that you can always order directly with us, whether that's through our website, via email or by phone. We love to chat with our customers!
If you do prefer to use a wholesale marketplace though, we've got you covered. Here are a few of the platforms where you can find us, and a brief description of their unique features.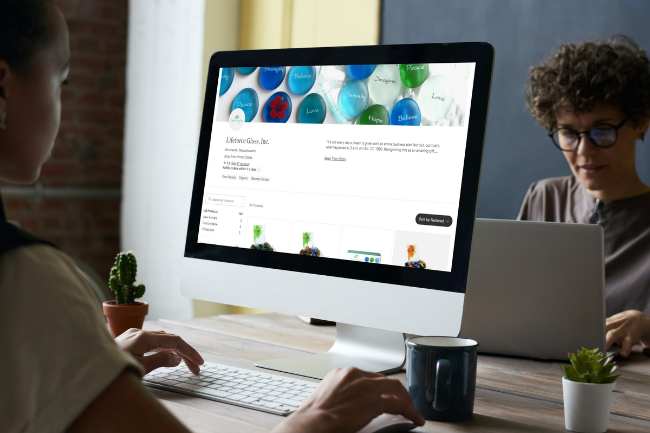 ---

Faire

Faire is a hugely popular and user-friendly marketplace that has over 85,000 independent brands. They offer benefits that help take the risk out of purchasing wholesale, such as 60-day payment terms and free returns on opening orders. If you are a new retailer, or a current retailer not yet on Faire, you will receive the following sign-up offer for our line when you use our link:
$100 off our products
1 year of free shipping on our products
60-day payment terms on all orders
---

Tundra
Tundra is a fantastic platform for retailers looking to stock up on unique products. With over 3,000 US or Canadian-based brands to choose from, the platform is a wonderful resource for finding good quality products at low prices. Additionally, Tundra offers low transaction fees, free shipping and a fast turnaround so that you never run out of stock. Tundra's mission is to optimize the purchasing process and eliminate inefficiencies, allowing business owners to purchase directly from leading brands without a hefty price tag.
When you register using our link you will get 15% off every Tundra order for the first 30 days.
---

Abound

Abound is an easy to navigate platform which features hand-picked, high-quality brands with strong values - meaning you can easily stock up on unique products that your customers will love. They offer net 60 payment terms and free returns, so you can try new products risk-free. If you are new to Abound and you sign up using our link, you will receive:
$25 credit towards your first order with us
1 year of free shipping from our shop
Net terms for qualifying retailers